Thank you to Penguin for sending an early finished copy of the book + a set of pins in exchange for this blog post.
The fifth book in the Falling Kingdoms series is FINALLY *almost* here! (See my review of Crystal Storm). If you follow me on any social media, you've probably seen me fangirling over a certain Prince of Blood at some point.
Magnus Damora is easily one of my favorite characters in any YA Fantasy book, so I thought it'd be fun to do a list of my top 5 favorite fictional princes for the Crystal Storm blog tour (probably just so I could talk more about Magnus). If you like any of the other princes I picked, you'll probably adore Magnus as well!
A lot of my friends in the book community are equally obsessed with the same fictional princes, so I recruited them to share some enthusiasm. Because just in case you weren't fully convinced that you need to read Falling Kingdoms… welcome to peer pressure:
---
5. Rhy from A Darker Shade of Magic
I would pick Kell and Rhy together if I could, but I'm going with Rhy because he's hilarious and I love his relationship with Kell.

"Oh my gosh, Rhy is one of my favorite princes. He's sassy, strong willed, fun loving, and daring. He always finds himself in the craziest of situations with his humor intact. My favorite thing about Rhy is his devotion to Kell. By devotion, I don't mean just brotherly affections. I mean he is sincerely devoting to bugging the crap out of Kell – and it is wonderful." – @herbookishthings


"Rhy masters the art of flirting." – @theravenbibliophile_
---
4. Kai from The Lunar Chronicles
Kai's one of the sweetest, kindest YA guys and the perfect Prince Charming for this Cinderella retelling. The poor guy is put into so many difficult situations throughout the course of the series, yet still manages to look for the humor in everything.
"Despite the pressure he's always under, he is incredibly kind with a heart in the right place. He's confident and he can ballroom dance, which I think are two pretty perfect qualities!" – @_livelaughread

"He posesses qualities I deem essential to a leader: loyalty, eloquence, and benevolence" – @abookishdaydreamer
---
3. Dorian from Throne of Glass
SOMEONE GIVE THIS GUY A HUG. He's nothing but kind, yet his life just keeping getting worse and worse. And he could've given up or abused his power so many times, but the he's somehow still trying to fight for good. He better survive the final book…
"What can I say? He's the caramel to my macchiato. He's the cream to my oreo. He's grown from being the typical irresponsible playboy prince to the strong-willed and compassionate man he needs to be as king. He's also stepped up his game, set aside random flings and hello white haired witches. Get on his level." – @JoelisSoFetch

"Dorian has been called boring, which baffles me. He's kind and generous and by far the most accepting character in the Throne of Glass series. And to be honest, it's refreshing to read about a main male character who isn't a brooding, stoic tree. All the things that other readers find boring are why I love him. Plus the dude enjoys puppies, reading, and out-sassing his enemies. Why wouldn't I be swooning?" – @paperback_coffee

"A prince is more than his crown or his people. Princes do not always have to save a maiden. They can save themselves. What I love about Dorian Havilliard is his will to be a better person, not only for others, but for himself." – @theshybooks
---
2. Nikolai from The Grisha Trilogy
PIRATE. He's a pirate prince! Honestly, Nikolai is probably my favorite character ever, but he's second in the prince list because he's so much more than that (that makes sense to me ok). His witty banter, sarcastic side comments, and upbeat attitude were so endearing. He totally stole the scene in every single book and really deserves his own series (pleaseandthankyou Leigh).
"Nikolai is the epitome of perfection." – @theravenbibliophile_

"How can anyone not love this guy? He's brilliant, witty, and completely unpredictable. And he's fully aware of his devilish good looks and knows how to use them. He's endless entertainment and seizes every heart he approaches!" – @herbookishthings

"He's the King of Sass. I just want to slap the other characters upside the head and be like 'that man right there is a precious human being who deserves to be appreciated for the gem that he is.' Alina girl, what are you doing?" – @paperback_coffee

"Nikolai Lantsov is not only my favorite character in the Grisha trilogy, he is also a strong contender for the title of my favorite fictional prince. I prefer the bad guys and I tend to find the "perfect prince" to be rather boring, so imagine my delight when Bardugo introduced Nikolai – a pirate, a prince, and a total badass. He is funny, sarcastic, and outsmarts everyone at every turn. I like how devoted he is to his country and how beneath all that posing and sass, he is a genuinely good person." – @alyaofwinterfell
---
1. Magnus from the Falling Kingdoms series
Yes, he has the whole tall, dark, brooding, handsome thing going on, but his hilarious & sarcastic comments are by far the best part. Magnus has had a hard life and is up against so many odds and difficult choices with his loyalties. He's a really complex character who tries to pretend he doesn't care, but totally does and… ok, everything I want to say seems like a spoiler. Just read the books!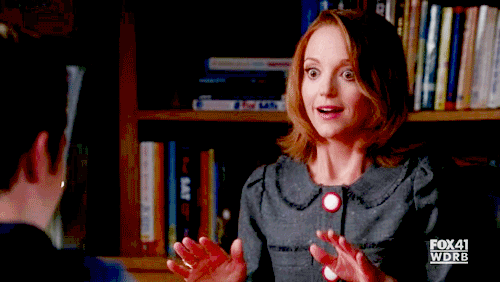 "Magnus Damora is probably the greatest character to ever enter my life. His struggle between family, love, and the greater good is so wonderful to read about. He's a strong prince and I've probably never enjoyed "watching" a man fall in love more than I have watching Magnus fall in love. What a guy, y'all. What a guy." – @magsloveswolves

"[I love] Magnus because of how wonderfully messed up he is mentally. Yet he cares so much and would do just about anything for who he loves." – @theravenbibliophile_

"Magnus not only has killer charms but has one of the best character development stories I've seen in YA!" – @herbookishthings

"Long story short, I love Magnus because he just has so much depth to him. He's so sassy, sarcastic, and moody all the time and I love it. He has so many layers to his character that even though you think you have him figured out, he surprises you the next minute. He's been through so much and even though he's faced with the most difficult decisions, he always does the right thing. Magnus is the type that wants to paint himself as the "bad guy" but in truth, he's truly a good person underneath the dark, broody sarcastic facade." – @ReadWithMikee
---
Oh yeah, the excitement isn't over yet. Look at these awesome buttons you get if you pre-order Falling Kingdoms!
(PS: I've always wondered which character is on the cover of each book. I'm not sure if that's who they really are or if the buttons were just listing the characters, but I'm totally content now).
---
GIVEAWAY
Enter for a chance to win a set of the Falling Kingdom books by Morgan Rhodes, which includes paperback editions of Falling Kingdoms, Rebel Spring, Gathering Darkness and Frozen Tides and a hardcover edition of Crystal Storm (Approximate Retail Value ("ARV"): $63.00). In addition, four (4) Runner-up Winners will each receive a paperback edition of Falling Kingdoms ($11.00 each).
a Rafflecopter giveaway

NO PURCHASE NECESSARY. Enter between 12:01 AM (EST) on December 5, 2016 and 11:59 PM (EST) on December 16, 2016.  Open to residents of the fifty United States and the District of Columbia who are 13 and older. Winners will be selected at random on or about December 19, 2016. Odds of winning depend on number of eligible entries received. Void where prohibited or restricted by law.
---
Check out the rest of the Crystal Storm blog tour!
WEEK ONE:
12/5: Steph in Wonderland (Book Look)
12/5: Young Adult Hollywood (Book Playlist)
12/6: Live to Read (Review)
12/6: Adventures of a Book Junkie (Reasons to Read Falling Kingdoms)
12/7: Take Me Away to a Great Read (Falling Kingdoms Mood Board)
12/7: Fiction Adventure (Character Fancast)
12/8: A Page with a View (Favorite Fictional Princes)
12/8: Star Crossed (Review)
12/9: Seeing Double in Neverland (Guest Post)
12/9: Bibliophile Gathering (The Series So Far)
WEEK TWO:
12/12: Once Upon a Twilight (Quotes + Review)
12/13: Dark Faerie Tales (Excerpt)
12/13: Mundie Moms (Review)
12/14: The Book Nut (Reasons to Read Falling Kingdoms)
12/15: Scifi Chick (Spotlight)
12/15: Tales of the Ravenous Reader (Guest Post)
12/16: Two Chicks on Books (Q&A)